Fox Logic is one of the best Web Development Company which offers reliable Web Development Services worldwide to generate the most remarkable results & strengthen your business.
Custom Web Development Services
We are a top-performing Web Development agency. Fox Logic has 4+ years of experience in providing web development services and establishing websites that are Responsive, High Performing and Highly Attractive using the latest web technologies. Our web development specialists provide work revisions until we have satisfied our customers. In professional web development services, we have to tick all the boxes of requirements of our clients. Fox Logic web development services include Responsive website, Mobile Friendly Web Designs, Customized E-commerce and Intranet experiences, keeping in mind best practices and latest technological platforms.
// our technologies
We Use
Our Websites Are Responsive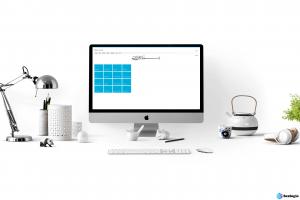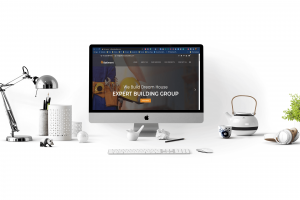 Process of Web Development
Gathering Information
The first step of our process is to figure out the client's vision for the website so that we may work up to client's satisfaction. We gather enough information related to your niche, business goals, and competitors to give you a way better website.
Features Declarations
At this step, we will define and declare the structure, functionalities, and features that our client needs to have in his/her website. Our client would have a guideline about the whole project and content length will be predefined at this stage.
Strategy Development
Once we have a proper understanding of what our client requires, our team of professionals puts their effort to find out the optimal solution for your project so that you may experience reliable and the best web development services ever.
Design and Coding
Now, our team of professionals will start their work on design and code. Our creative designers will make a user-friendly and SEO friendly web design with the collaboration of our developers. The clients then approve the design before its development process.
Debugging
We do not deliver the project without quality assurance. Our development team is lead by quality assurance professionals. This step is to make sure that only the quality service is delivered to our client, which helps us maintain the client's satisfaction.
Project Delivery
The developed website has to pass through many tests before being delivered in order to capture and fix every single bug in the website. After that, the website is delivered to the client with a 2-week support program in which we will resolve any kind of query.
Frequently Asked Questions
Why you should prefer Fox Logic?
We have the best team of hand-picked professional web developers with years of experience. Foxlogic's superior quality services aims to satisfy the customers. We respond effectively to to customer demands and effectively meet their requirements.
How much time it usually takes to develop a website?
It all depends on the number of pages and functionalities a website should have. We aim to deliver web development projects within 2-4 weeks. For specific time frame quotation, you can send us your requirements.
Do you develop Mobile Versions for a Website?
Yes, we provide responsive websites to fit across different  web platforms. Our Web Development Services cover both the desktop version and a mobile version. 
Can you Develop Ecommerce Websites?
Our Web Developers are able to meet the dynamics of an Ecommerce Website. We professionally handle things and our customers enjoy a superior Ecommerce Website Design and Development than their competitors. 
Which payment methods can be integrated?
We can provide you secure Payment Checkouts for Credit Card and PayPal Payments. Communicate with us all the payment options you need in your website and we can develop accordingly. Online transactions are completely secure developed by our team of professional web developers.
Can I approve Web Designs before website gets Developed?
We provide design variations according to the budget you have for acquiring web development services. You have the privilege to approved the web designs before they go live. We will design web pages according to your Business Requirements and you can request for changes to fit your standards.
Please elaborate your process of Web Development
We prepare requirements specification document after getting to know all your expectation levels and web development needs. This will be approved by you before we start the development work. We will develop a website ticking all the check boxes. There is a Revision Requests time period to modify the outlook of a website to meet your standards. 
Do you have any Web Development Packages?
We don't have predefined Pricing Model for Web Development Services. Each project has it's own set of requirements. Our team of professionals conduct complete situational analyses before sending the Proposal. Contact Us to get a Quotation from Bizzclan. 
Can I make changes to website after the project is delivered?
Yes, we will provide you training to maintain your website Admin Dashboard. We have a one month grace period to make small changes to the projects delivered. 
Can you customize my Shopping cart?
Yes, we aim to prioritize the customers of our customer. We are able to deliver high-quality user experiences during checkout process. Our professional developers ensure companies don't miss out on sales  because of slow checkout process. 
I need Business Profiling with Web Development Services
We can definitely help you with Business Profiling to maintain a consistent brand image. Tell us your business needs and objectives so we can plan to deliver according to your expectation level. 
Once you approve the Requirements Specification Document and make payment to us, it is not possible to cancel the order. Our top quality web developers and designers ensure you receive the website of highest standards. We are always open for feedback and make changes to the project within the revision period allowed. 
// We Carry more Than Just Good Development Skills
Let's Build Your Website!